It's All Well and Good is for anybody in any body.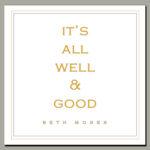 It's All Well and Good is a self-guided interactive book and training, teaching intuitive self-diagnosis of stress in mind and body and featuring a cornucopia of mindfulness and stress resilience tactics which awaken us to our innate healing power and inner focus. It puts the teeth into any mindfulness practice by teaching us exactly how to stay in the daily flow with a quiet mind and a responsive awareness.
To purchase the Digital Edition:
$ 10.00 Digital Edition
171 Pages, 6 x 6 inches/hard copy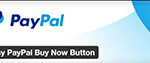 Click above to buy the digital edition on PayPal.  If you are not a Pay Pal member, there is a guest check out you can use to purchase the book by credit card. Contact [email protected] if you experience any difficulties.
Digital Edition: Navigation Information The It's All Well and Good ebook has active links for easy reading. Just click on page numbers in The Guide to Healing to link to the page you choose. Then click on page number at the bottom of each page to return to The Guide to Healing.
Volume Purchase Information:  Please contact the author directly at [email protected].  Volume discounts for quantities over 10 books in hard copy edition. Great for holiday gifts! And especially great for employees, associates and clients as a desktop, self-navigated year round wellness training.
Contact us about the It's All Well and Good Stress Resilience Training 
for high school and college students, which comes with a Resilience Workbook. Oh Well! is committed to assuring the long term mental health and life resilience of our young people before they venture  out into the big world of responsibility.
---
(Excerpted from a 2015 interview with Beth from It's All Well and Good Magazine. Link expired but email me at
[email protected]
if you want a copy.)
"IT'S ALL WELL AND GOOD may look like a cute little book but it is jam packed with advice and techniques to address stress and reach healing. It was created by
Beth Moses
, a teacher of relaxation, resilience, and practical self-healing techniques. This is not a book to be read, cover to cover, but to be used, on a daily basis. It is a reality for many that stress levels have continued unabated, but stress has become another state of being that many have acclimated to and even resigned to. The constancy of stress impacts us in a negative way and its buildup can destroy our health, relationships, and dreams. This book by Beth is a wonderful guidebook and companion to help us navigate through the murkiness of stress, tension, and fatigue into the clarity of a calm mind and a healthy body." -Sandra Tonkinson, Editor of "It's All Well + Good Magazine"

Go here  to read interview with Beth in the magazine: