Certifications and Experience
Beth has pursued studies in the healing arts since 1971 and attained certifications in Integrative Breathwork, Omega Energy Healing and Massage Therapy, and employs Tui Na in much of her technique.
She has maintained a 24 year private practice at The Center for Wholism in Bloomington, Indiana. Certified in Integrative Breathwork since 1985, a Certified Massage Therapist since 1995 and a longtime practitioner of Kundalini Yoga and Meditation, Beth has observed  the holistic health/integrative medicine movement emerge out of the early spiritual energies taking root in the West. 

Therapeutic Massage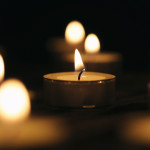 Massage and bodywork are remarkable vehicles for our growth. The transformation that results is stunning.  Mostly, the healing can be attributed to the body truly relaxing. Over time, people who get massaged regularly become more aware of their body and breathing and gain an ability to relax at will, which, in fact, is my most heartfelt goal for my clients. The physical, mental and emotional work together, so when one of those aspects is massaged, all the others relax! In the process, messages of the bodymind often rise into awareness and the client can work consciously to change limiting beliefs and patterns. Another heartfelt goal for my clients.

Breathwork and Meditation 
The breath actually teaches us how to breathe. And we are each unique in how we breathe. I offer Personalized Breathwork and Meditation Training to clients so that they can find their own breath and easily integrate a practice of breathing and meditation into daily life. Taking a deep breath to relax is more complicated than we think, and yet not. I have learned that it is not about technique. In part, it is ultimately about feeling and being with the breath, again and again, to ground the self and to easily reach a deeper place in oneself.
My goal is to demystify and to personalize my client's journey toward meditation. Once on the way to mastering your own best practices for breathwork, a meditation practice will naturally evolve for you.
Yoga Training: Sun Salutation and Simple Yoga
Beth teaches one one one sessions on the Sun Salutation yoga asana, aiming for a daily wellness goal of 12 consecutive rounds of the exercise. For people who do not have time for a yoga class or a full yoga practice, this training is perfect for adopting an easy daily practice or as a good portal into a full yoga program. It is said that the sun salutation touches on all of the elements of yoga.
Fees
Sessions last one hour or more at $80 per hour
Packages/series prices available upon request